Weddings
Dea Villas is a very popular event venue, with the flexibility to rent up to four villas and 12 bedrooms across the estate. The charming poolside and shaded garden at Villa Sarasvati and the performance space at the heart of Villa Sati are ideal settings for intimate weddings and other special celebrations, and the villas' location – amongst the rice terraces of rural Bali, yet only a kilometre from the beach and five kilometres from buzzing Seminyak, is hard to beat.
We can recommend expert event organisers, florists, decorators and caterers so you can focus on relaxing and celebrating with your guests.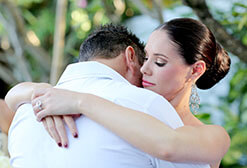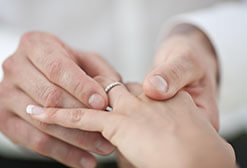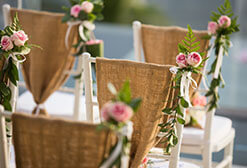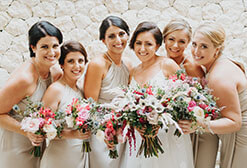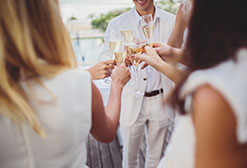 A day to remember.
Live together begins at the most beautiful places on earth.
Maximum people sitting: 60
Maximum people standing: 80